Dear Patrons and Friends,

Each year, as the warm summer days turn to the coolness and foliage of autumn, the Church honors the work and ministry of the Archangels Michael, Gabriel, and Raphael. To celebrate this occasion, His Eminence, Cardinal Giuseppe Bertello offered Mass for all of our patrons and their intentions on September 29th, in the Church of Mary Mother of the Family.

At the beginning of the mass that was attended by Barbara Jatta and the Patrons staff, Cardinal Bertello shared a beautiful message to our Patrons. He expressed his gratitude and offered his prayers for all of us. You can watch his special and exclusive message to our Patrons in the video below.
Registration is still open for the fall semester of the PAVM Insiders Course and will close October 14th.

To date, the Canadian Chapter was the first to get ten registrants and win a special prize. Congratulations to Debra and Tom Mauro of the Canadian Chapter!

This week, we also celebrated the second anniversary of the Pope's private audience with our Chapter Leaders.
A complete transcript of his beautiful address to our patrons is available by clicking on this link
Lastly, as the work goes on, the Bramante Courtyard continues to look more beautiful each day…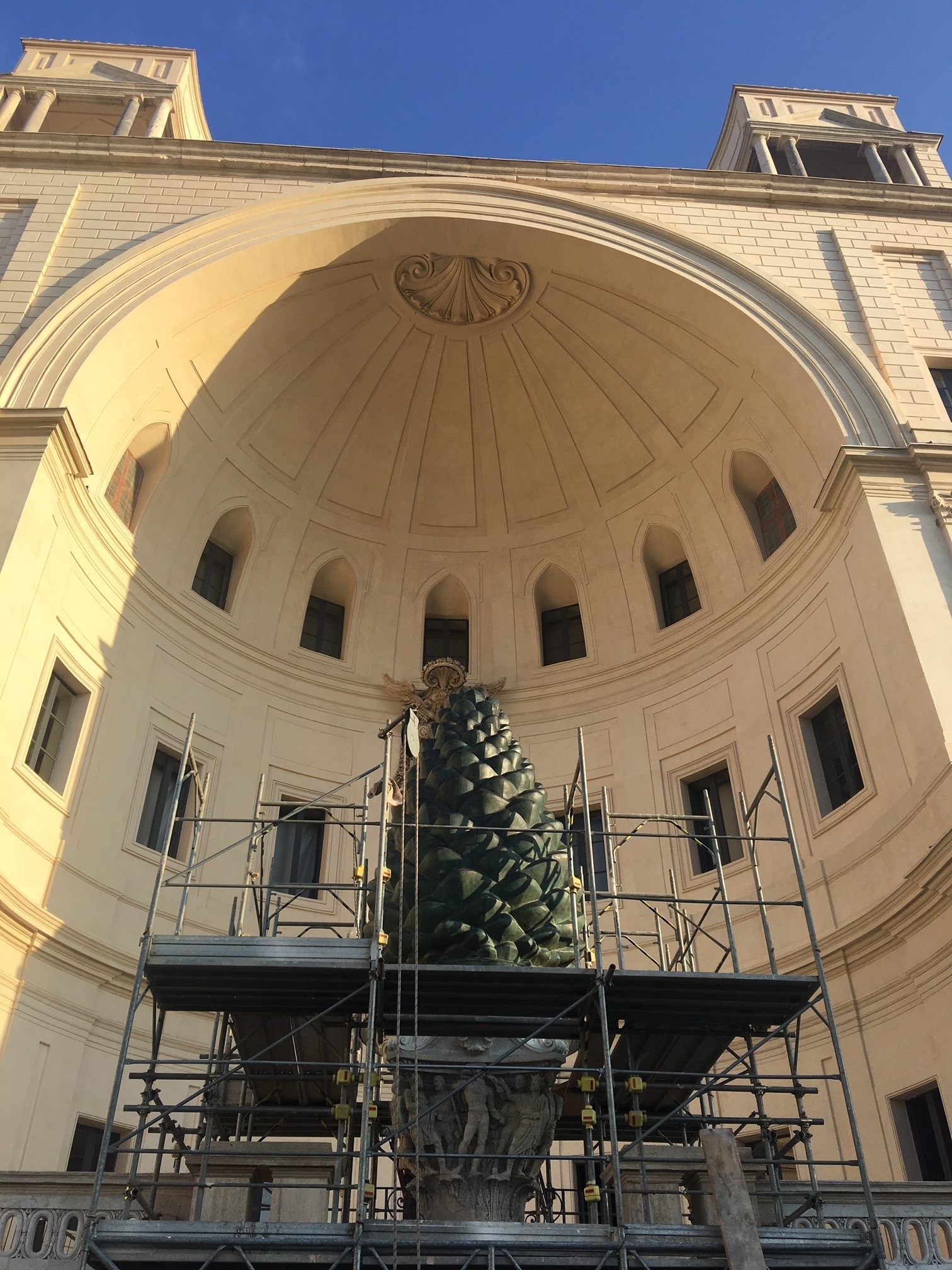 How do we keep our mission alive
in the midst of the global pandemic?

By bringing the beauty of the Vatican Collection and sacred art to you virtually, as well as the fascinating discoveries of the restoration laboratories.
Check out our PAVM Insiders course