Greetings Patrons and Friends,

As you all know last November we launched our first-ever crowdfunding project. With your support, we had an amazing turnout, and we managed to bring in the amount needed to restore The Three Graces.

A scientific analysis was made to determine how to control the state of the marble and mend the small fissures, cracks have been restored. And the cleaning of the marble surface has been performed in such a meticulous way that we are thrilled to share the result of the hard work made by our Marble Restoration Laboratory.

The Three Graces - Aglaia, Euphrosyne, and Thalia - the shining daughters of Zeus are now almost back to their original beauty, only a few more days under the attentive care of our restorers and they will be finally ready to be displayed in the Vatican Museums.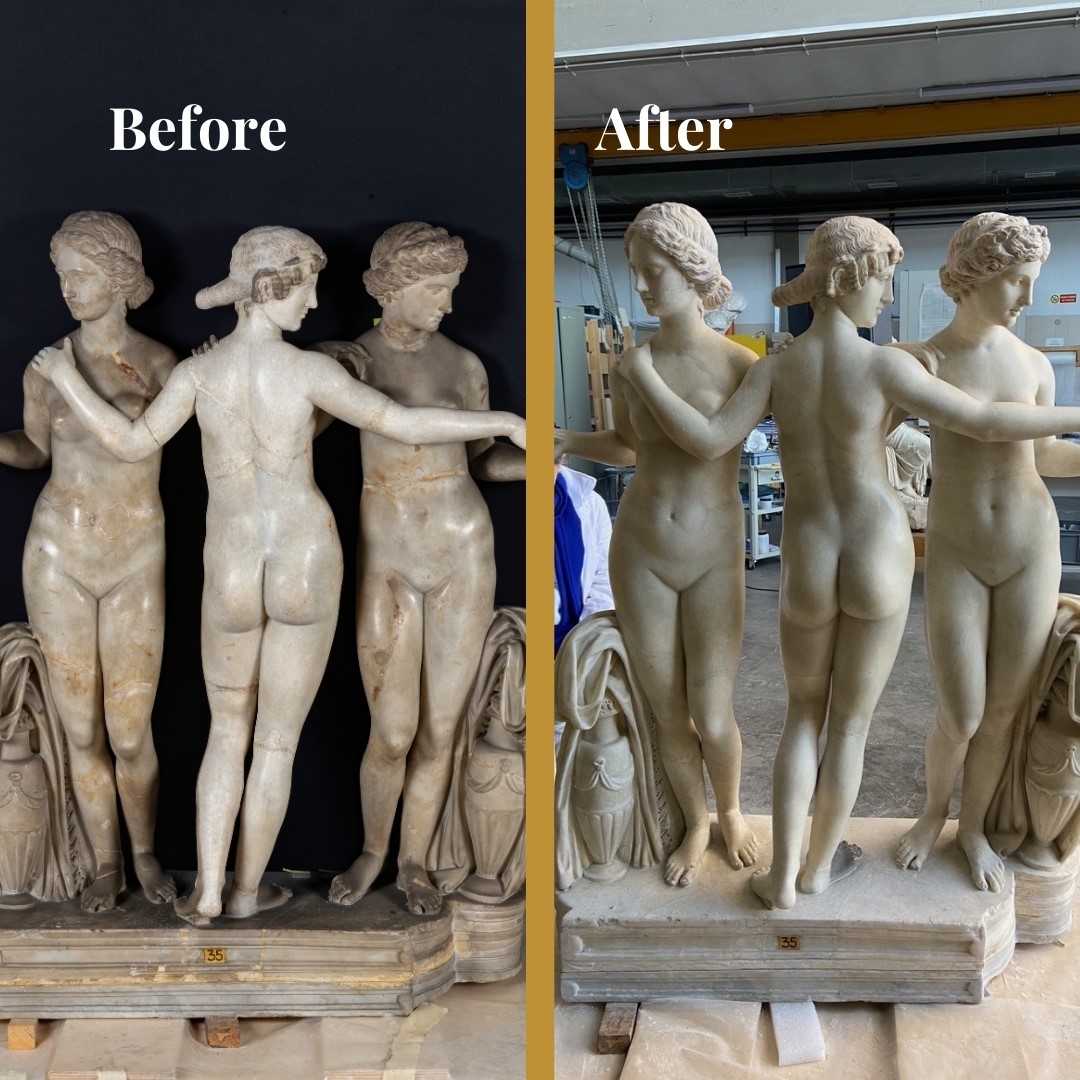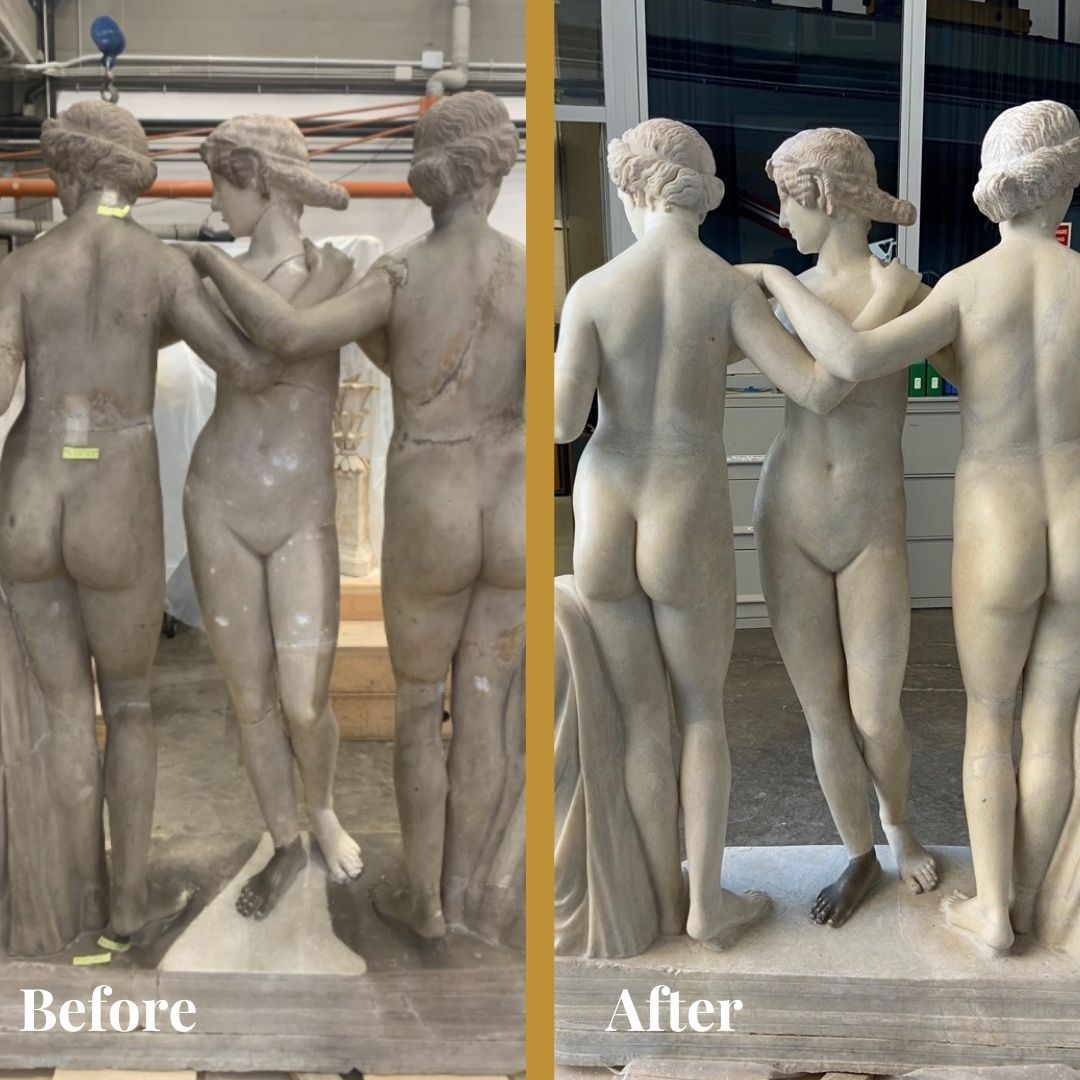 ---
The Search for a Central Panel
By Sophia Spralja
---
Patrons participate in our mission by financing the adoption of restoration projects that are in our Wishbook or on our website. In 2019, John and Paula Kelly, Minnesota and North Dakota Chapter Patrons, adopted two precious and refined side panels of a lost triptych that required restoration: Saints Paola and Eustochium. They did not expect that their sponsorship, which also funded the preliminary historical and scientific analysis, would lead to the discovery of the lost central panel of this triptych!

Adele Breda, Curator of the Vatican Museums Byzantine Medieval Department, assisted by Anna Pizzamano, believed that the matching St. Paola and St. Eustochium paintings were side-compartments of a Tuscan triptych dismembered centuries ago.
The mystery was an irresistible temptation for the Vatican Museums Byzantine-Medieval department, and they set out to find the missing central panel.