Dear Patrons and Friends,

When we launched our first crowdfunding project we did not know that it could lead to such great suceess. A few days ago the group of statues of The Three Graces finally went through the last stage of restoration and it is now ready to go back to its place in the Vatican Museums.

For one project finished there is another one still in need of your support, every single donation counts.

In collaboration with the Canada Chapter, the Histories of Santa Barbara is a crowdfunding restoration project that is still in need of funding.

After a thorough diagnostic research the restorers handled the four panels in the workshop and disassembled them from the two gilded frames. They also performed a woodworm-proofing treatment with a brush on the back lattice system on the back, which will provide proper structural support.
Click here to watch a short video on the Santa Barbara Histories Crowdfunding Restoration Project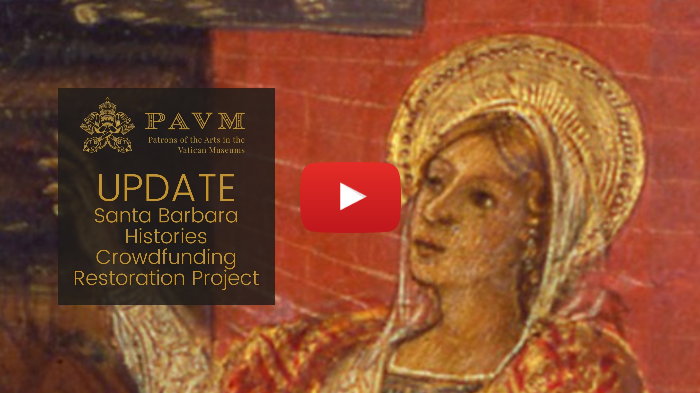 The Three Graces
PICTURES OF THE COMPLETED RESTORATION PROJECT
The splendid sculpture, exhibited in the Cabinet of the Masks, was burdened by a blanket of uniform conspicuous deposits that effected the nature of the stone material. Since the first cleaning tests, restorers tried to remove the layers of gray deposits and conserve the ancient waxes present on the work.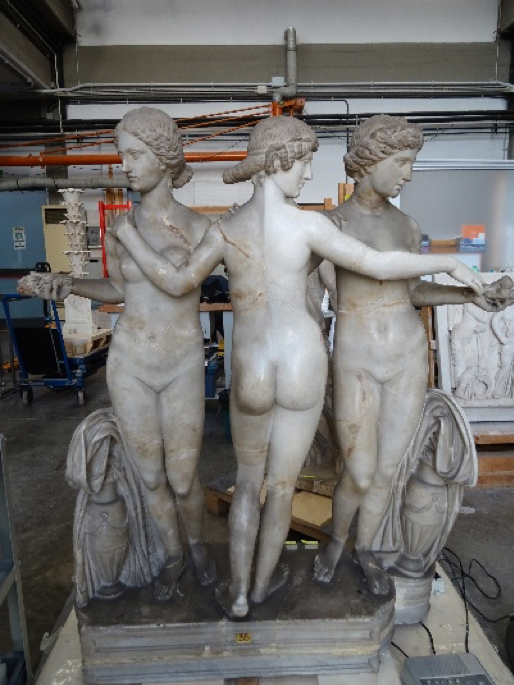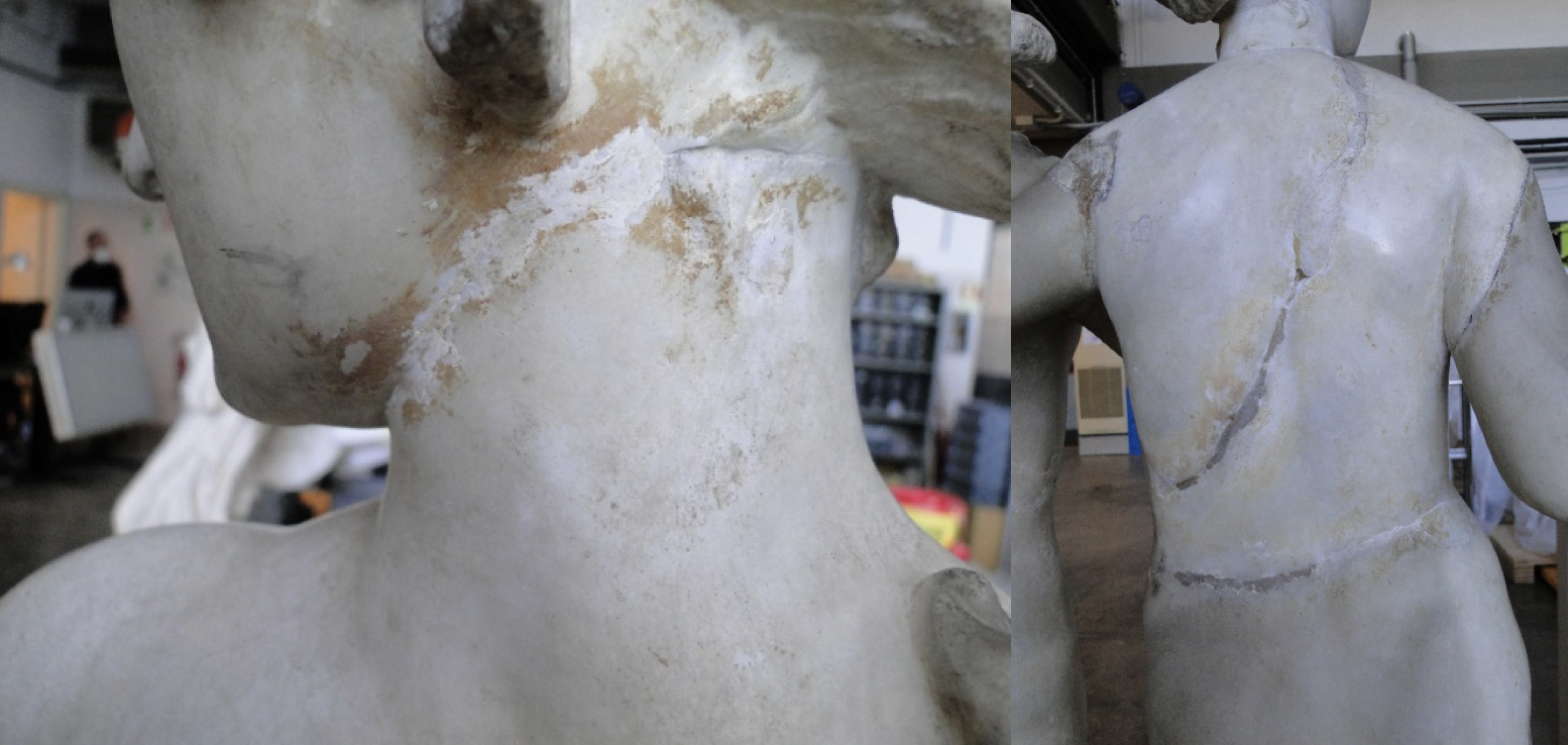 The sculptural group presented numerous problems related to the fragmentary nature of its structure. It had numerous blocks held together by a natural adhesive used in ancient times that proved effective thanks to a consolidation carried out prior to the plastering phase.
The perfect uniformity of the ancient waxes made it possible to not apply final protective coatings.
This is the result of a brilliant restoration process.
Special thanks go to Robin Hambro, the Minotti Family, Diane Whitty, the Weinberg family,
the Hurley family and Debra Mauro.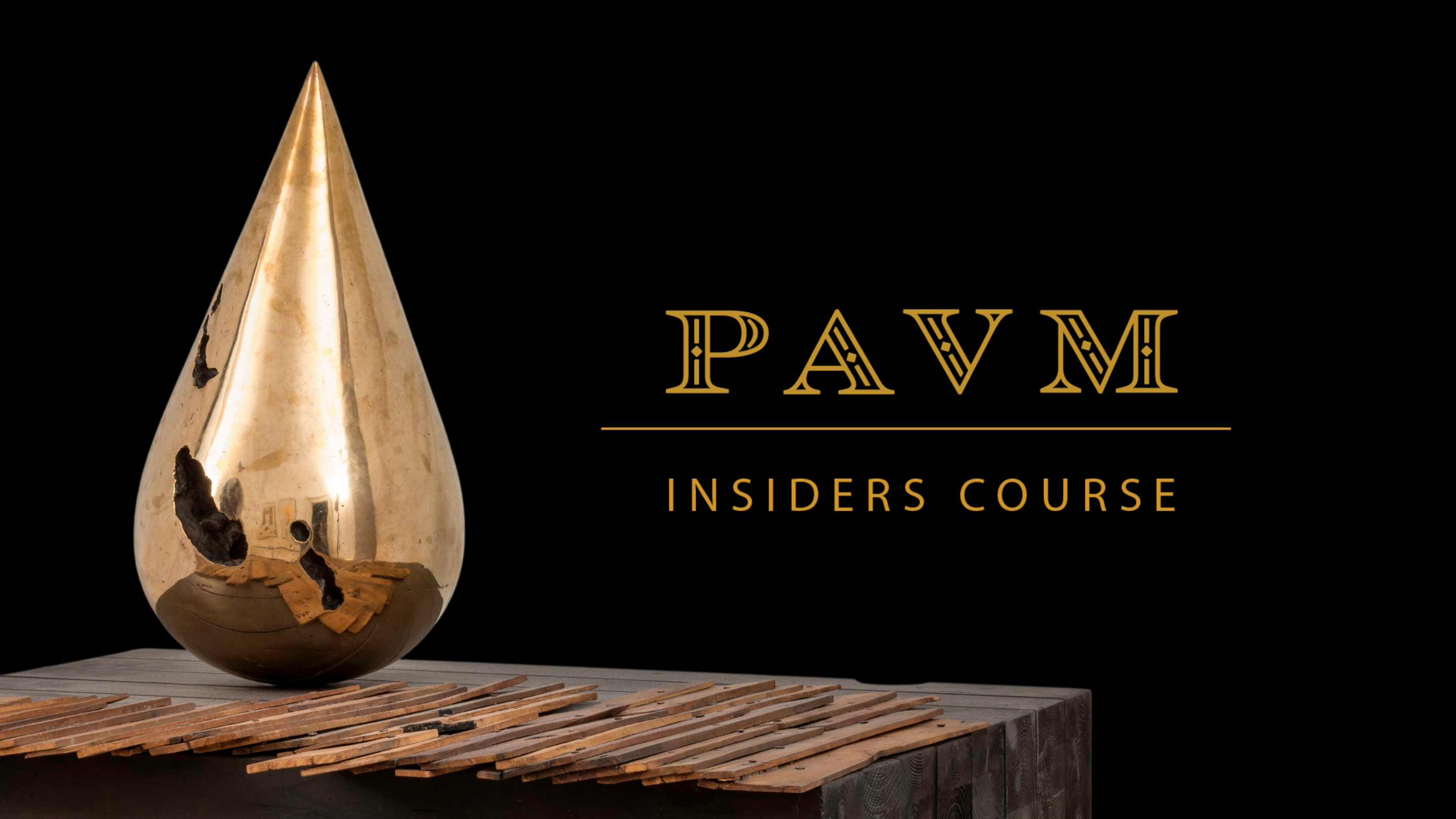 Is Insiders Course for me?
Our Insiders Course is for anyone who would like to learn more about Vatican Museums' extraordinary collection and its secrets. A journey accompanied by curators and restorers inside the heart of a unique place. No prior experience or knowledge is required.
How do I enroll?
To register for the Insiders Course please click here.
Find out more by downloading our brochure