"FRIENDS OF APAVM"
A New Category of Membership!
Click Here or Scan below to Join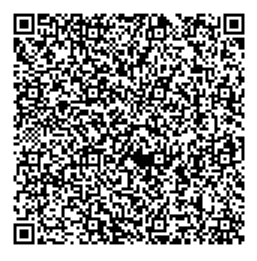 For Just USD100 per annum
Benefits:
Continue to enjoy APAVM Lecture Series
Eligible to join local events - FOC or subsidized
A "Friends of APAVM" Welcome Package
Regular Vatican news and updates
For further enquiries and information, please contact APAVM Chapter Administrators:
1. Cheng Lu Lu Email: info@apavm.com Mobile +65 97333493
2. Irene Kwong Email: irenekwong@idsmed.com Tel: +852 2300 3111
"Harmony in Faith and Science" Lecture Series"
APAVM organised a very successful series of lectures entitled "Harmony in Faith and Science" over 6 Saturdays from 12 June - 17 July 2021.
Due to the pandemic, the lectures were delivered via Zoom. Although audience members and speakers could not be with each other in the same room, the lack in physical proximity and interaction was made up by being able to reach an international audience.
The talks and synopses presented were:
Faith, Science and the Unity of Truth by Dr Thomas Williams
Many assume that a choice must be made between faith and science, since the two seem naturally incompatible. Dr Williams made the case that not only are faith and science natural allies, they are also two complementary ways of knowing truth, and that for many centuries, people of faith have been at the forefront of scientific method and discovery.
The Mystery of Eucharistic Miracles by Fr Michael Collins
Catholics understand that Jesus is perfectly present in the Eucharist because they recall the words recited by Jesus over bread and wine at his Last Supper: "This is my body. This is my blood." Using beautiful artistic images, Father Collins traced the Jewish origins of the Eucharist and spoke of the manifestations of Christ in Eucharistic miracles in modern times attested to by the Catholic Church.
Catholic Cosmologies: From St. Paul to the Big Bang Br Guy Consolmagno
Man has always been curious about how the universe works and has been proposing cosmological theories, from angels and demons to photons and quarks. Every cosmology, from materialism to Catholicism, is based on assuming things that we may not even realize we are assuming, things we take on faith. Brother Guy showed how St. Paul, St, Augustine, Galileo, Kepler, Newton and Stephen Hawking have all cast their own peculiar take on the big questions of the universe.
The Imperfect Scientific Quest for Human Perfection by Fr Michael Baggot
The transhumanist movement thinks that it is time to use biotechnology to radically enhance human intelligence, strength, mood, memory, lifespan, and even romantic love, well beyond what medicine considers healthy. Father Baggot explored how the ancient wisdom of the Church responds to the questions about human happiness and perfection, raised in the transhumanist efforts to overcome the limits of biology through technology.
The Vatican Observatory: 400+ Years of Science and Faith by Fr Paul Mueller
The Vatican Observatory is an astronomical research and education institution originally founded in 1582 to explain and defend the new Gregorian calendar. The Church has had a long-standing interest in astronomy, due to the astronomical basis by which holy days and Easter are determined. Father Mueller spoke on the Observatory's historic role in scientific research, as well as its endeavour at the frontier of faith, science, and politics.
The Shroud of Turin in the Light of Faith and Science by Fr Andrew Dalton
The Shroud of Turin is the most controversial relic of all time. Christian tradition has recognized it to be the linen that wrapped the body of Jesus Christ. Some have claimed that the Shroud is a medieval fake. Others staunchly contest that claim based on scientific considerations. Virtually every branch of science has probed this cloth and in his talk, Fr Dalton explains these scientific findings while pointing out the mysteries that remain unexplained.
We had an average of 207 logins per talk and possibly a larger number than that of persons watching the talks live, assuming some computers had more than one person watching.
The erudite speakers piqued a lot of interest and reflection in the attendees judging from the lively Q and A session at the end of each talk, which often eclipsed the time allocated.
All talks have been recorded and uploaded on YouTube and the links are on the website.
Click on the links below to watch the lecture recordings.