Get Unprecedented Access to Vatican City!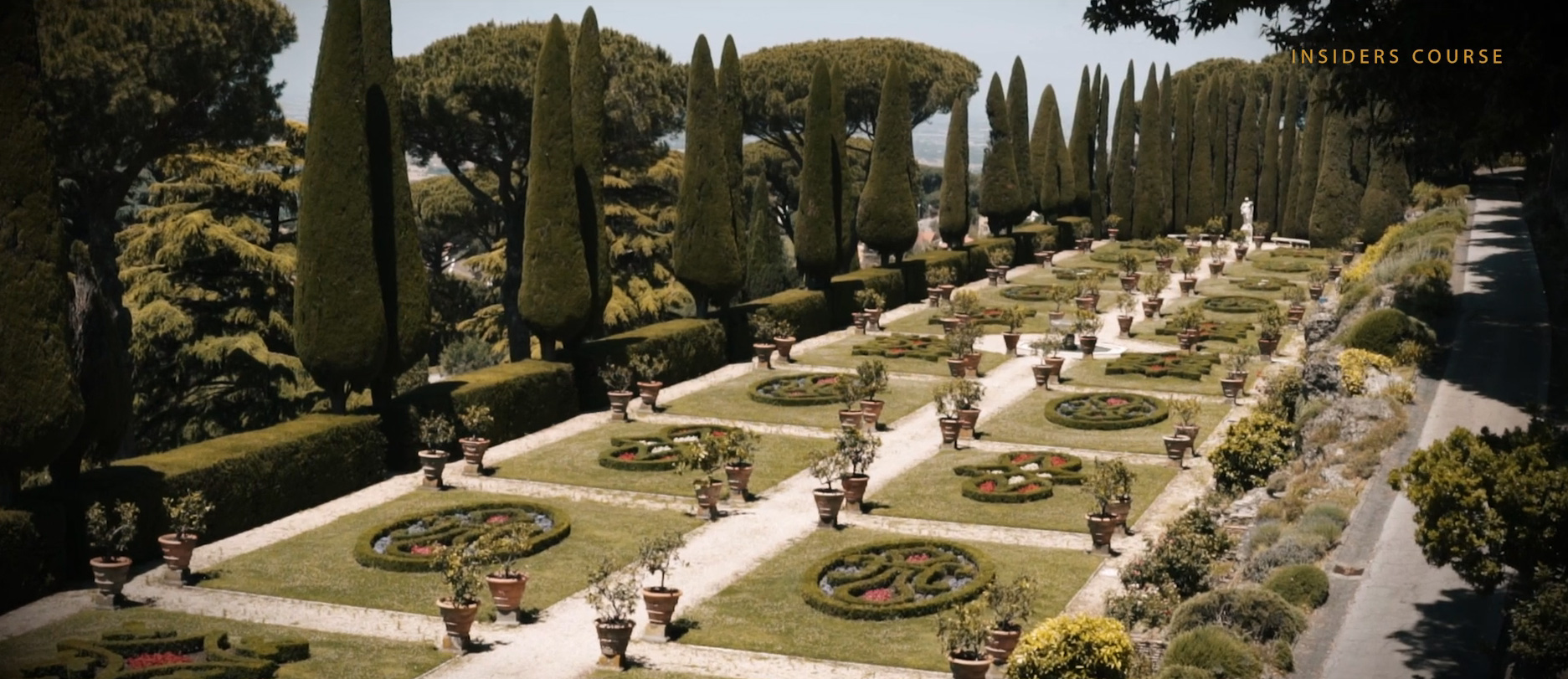 A NEW SEASON OF INSIDERS COURSE IS BACK!
We will offer you a new exceptional journeyfirst module includes:Free Episode CASTEL GANDOLFO PART I (Gardens and Villa Barberini) – November 2022Episode 1.1. CASTEL GANDOLFO PART II (The Apostolic Palace) – November 2022Episode 1.2. VATICAN APOSTOLIC ARCHIVE – January 2023Episode 1.3. THE HISTORY OF THE VATICAN RADIO: A JOURNEY IN TIME – February 2023

into the past, present, and future of the faith, the art, and the overwhelming beauty  of the Vatican City State. The

In our exclusive videos and Q&As, you will hear directly from restorers, curators, and Vatican City Employees.watching our first episode for FREE.  Join a global and unique community of learners.

Get a sense of what awaits you by

Mystery, Genius, Beauty and Faith are waiting for you!Download the complete program here
Is Insiders Course for me?
Our Insiders Course is for anyone who would like to learn more about Vatican City State premises.
A journey accompanied by Vatican City employees inside the heart of a unique state. No prior experience or knowledge is required.
How do I enroll?
To register for the Insiders Course please click here.