WE ARE LAUNCHING SOON!
Get unprecedented access to the Pope's Museums through Semester III of our Insiders Course.
The first module includes:
LURE OF THE ANTIQUE
OCTOBER 2021
On-Demand Insiders Video featuring Dr. Sandro Barbagallo
Masters Lecture Series by Dr. Liz Lev: Grand Tour and 18th Century Rome
Saturday, October 2, 2021 at 3 PM EST
Coffee in the Vatican Museums with Dr. Barbara Jatta, Dr. Sandro Barbagallo and Dr. Liz Lev
Tuesday, October 5, 2021 at 10 AM EST
In our exclusive lectures, videos and Q&As you will hear directly from restorers and curators, look closely at works in our collection and exhibitions, discover the hidden jewels of the Vatican collection.
Join a global and unique community of learners.
Mystery, Genius, Beauty and Faith are waiting for you!
Download the complete program here
Click here to watch a short video preview of the upcoming Insiders Course.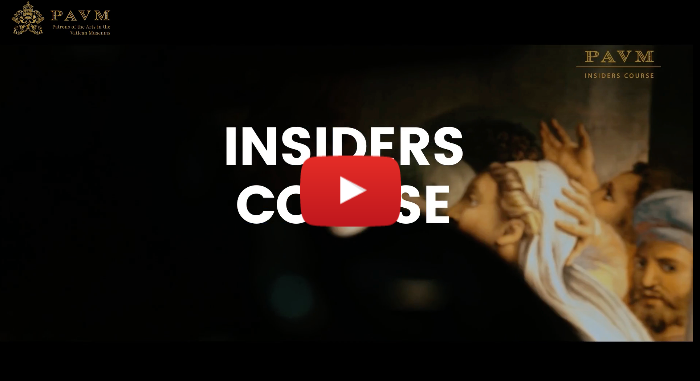 Is Insiders Course for me?
Our Insiders Course is for anyone who would like to learn more about Vatican Museums' extraordinary collection and its secrets. A journey accompanied by curators and restorers inside the heart of a unique place. No prior experience or knowledge is required.
How do I enroll?
To register for the Insiders Course please click here.