Dear Patrons and Friends,
Although digital meetings and initiatives have become a big part of how we keep in contact with you, meeting in person and interacting on a more personal level allows us to build trust and the foundation for the relationship moving forward. That's why your visits mean so much.
Together with Monsignor Nalty and Professor Elizabeth Lev, Louisiana Patrons enjoyed exclusive Patrons' reception and events and view some of the beautiful works that their chapter helped restore.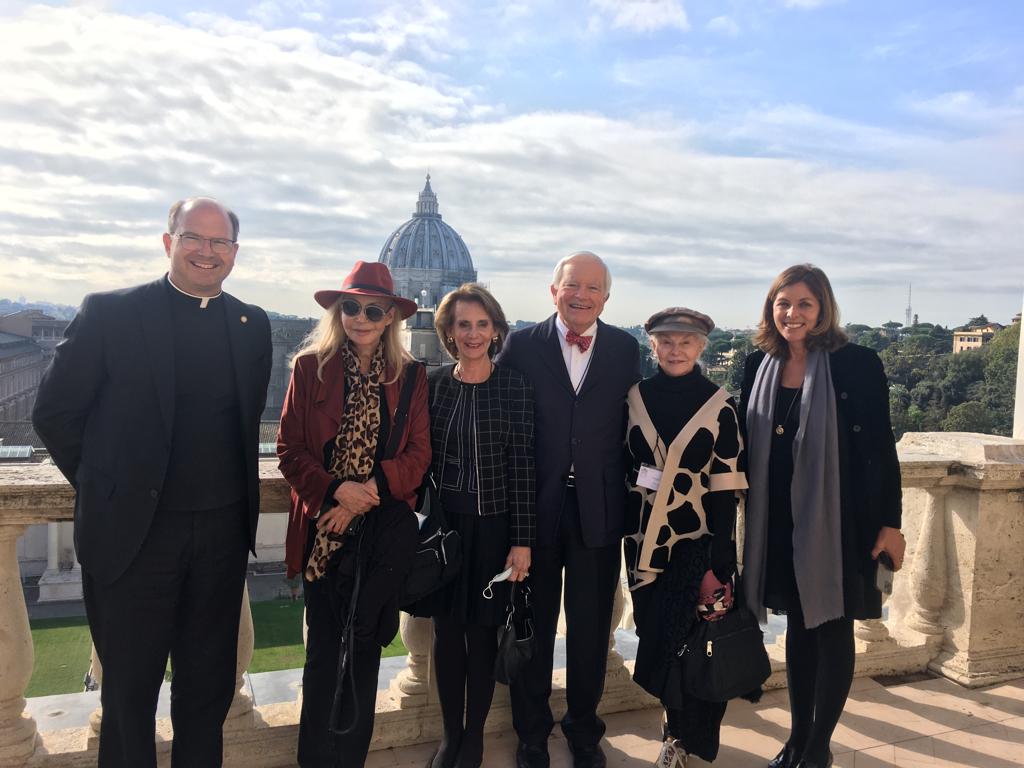 The tour started with a small group on the Etruscan Terrace joined by Museums Director Barbara Jatta and our International Director, Fr Kevin Lixey, L.C.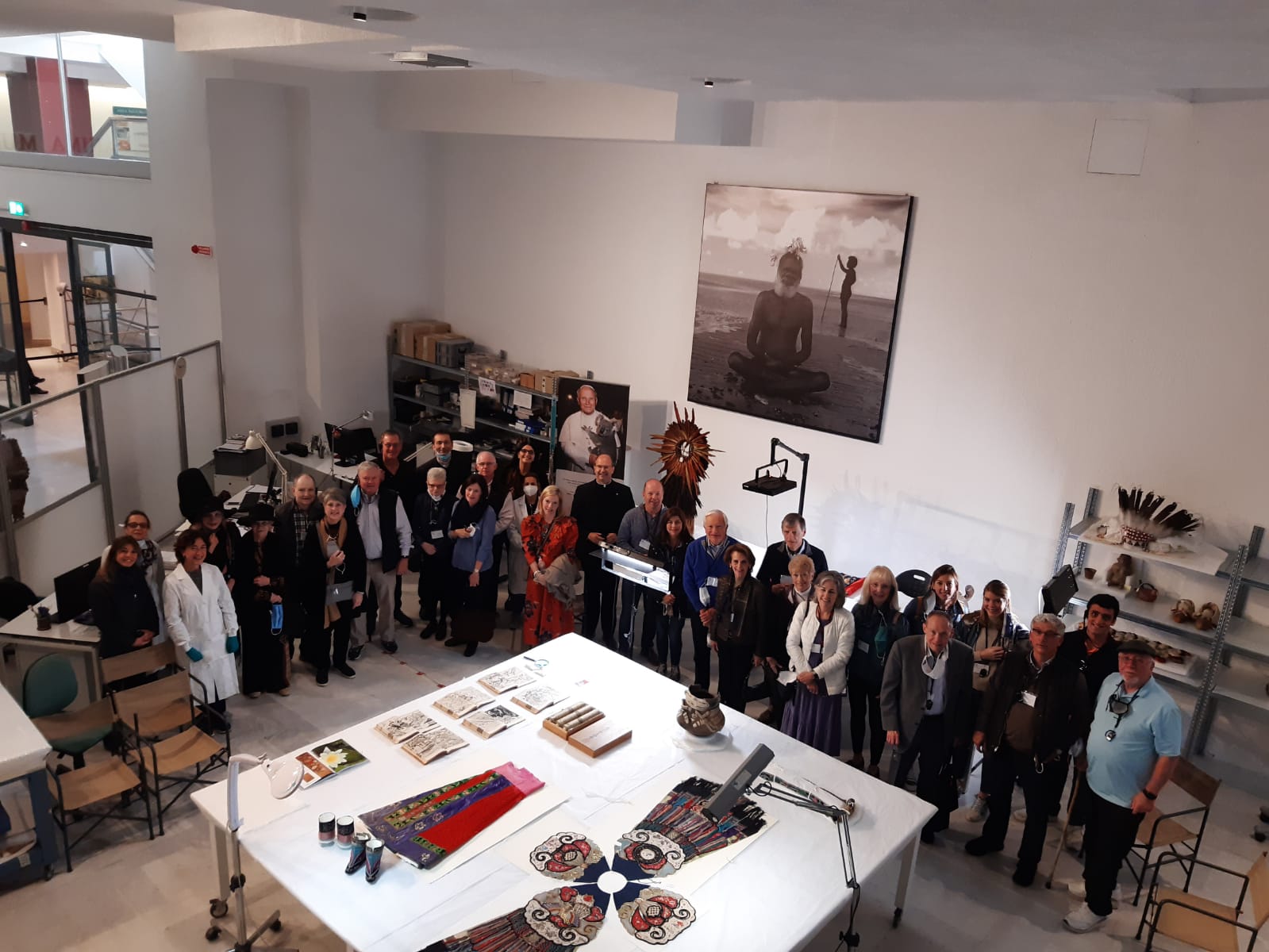 On October 28 Lousiana Chapter experienced an exclusive visit to the restoration laboratory of the Ethnological Museum Anima Mundi along with Fr. Mapelli. The Chapter partially funded the restoration of two Rwanda shields with the help of several chapters as a retirement gift for Cardinal Bertello.
These two shields, once restored, will be on display in the new Africa section of the Anima Mundi Ethnological Museum. A portion of the restoration costs will fund part of the new display cases.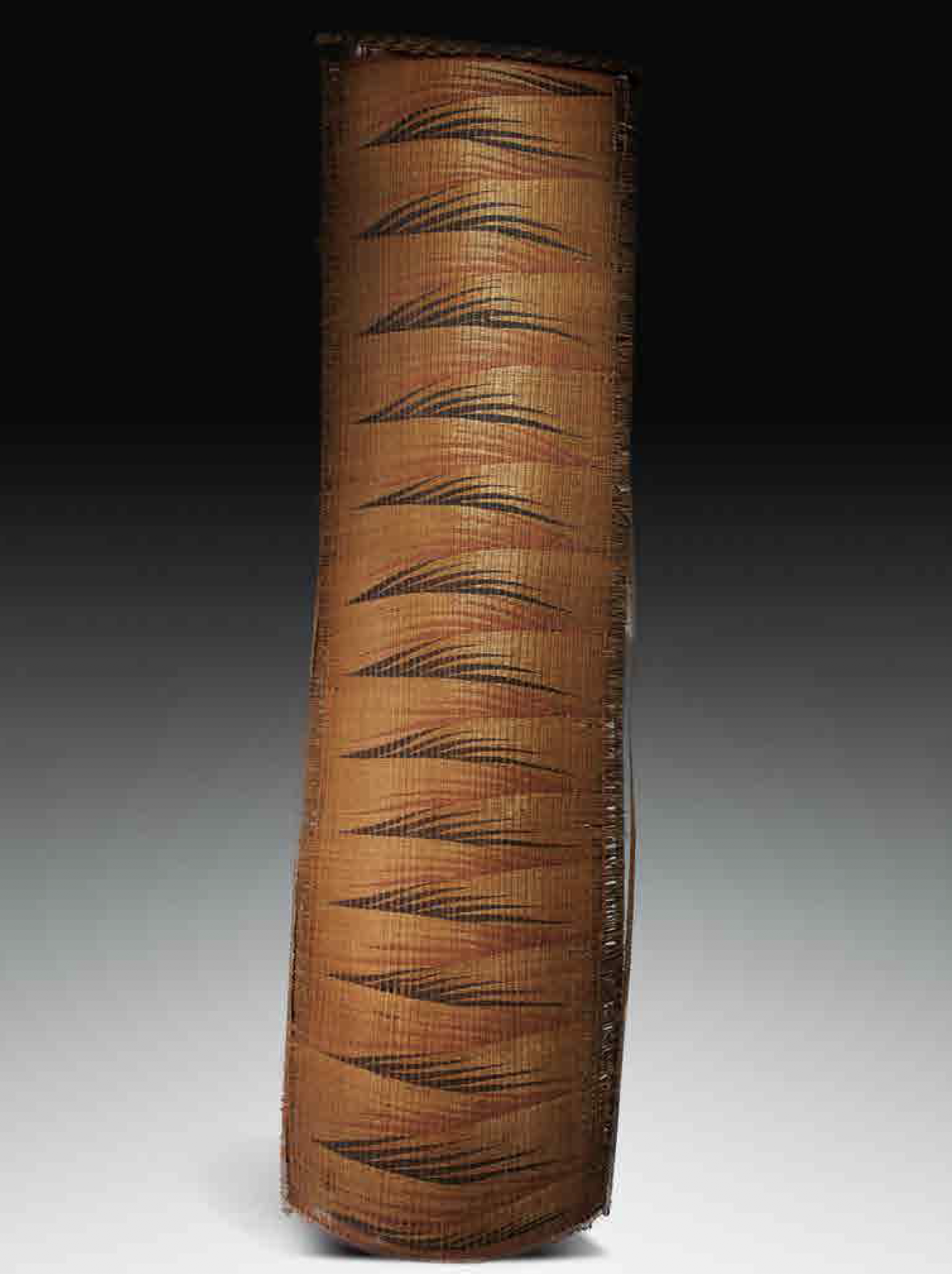 This shield is decorated with red and black geometric patterns, symbolic of the entrance door to the chieftain's house. The main structure consists of wooden sticks supporting a rigid fabric of woven plant fibers.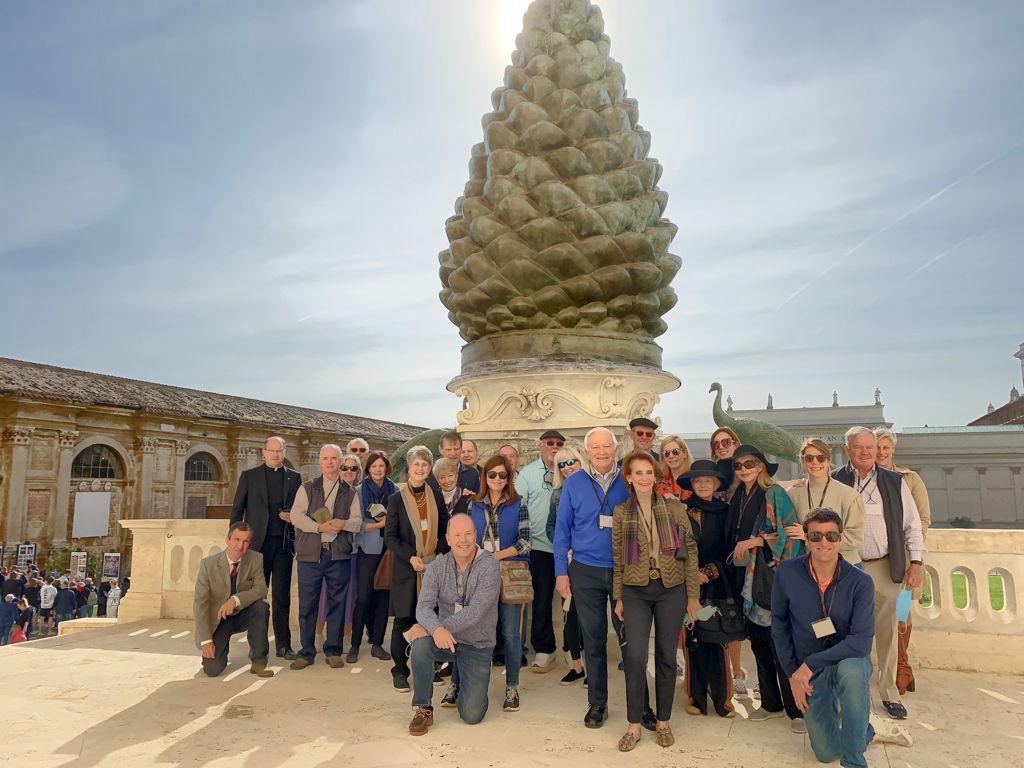 Here the whole group is pictured in front of the Pinecone that decorates the Bramante Courtyard. Lousiana Chapter funded part of the monumental retoration project of the courtyard.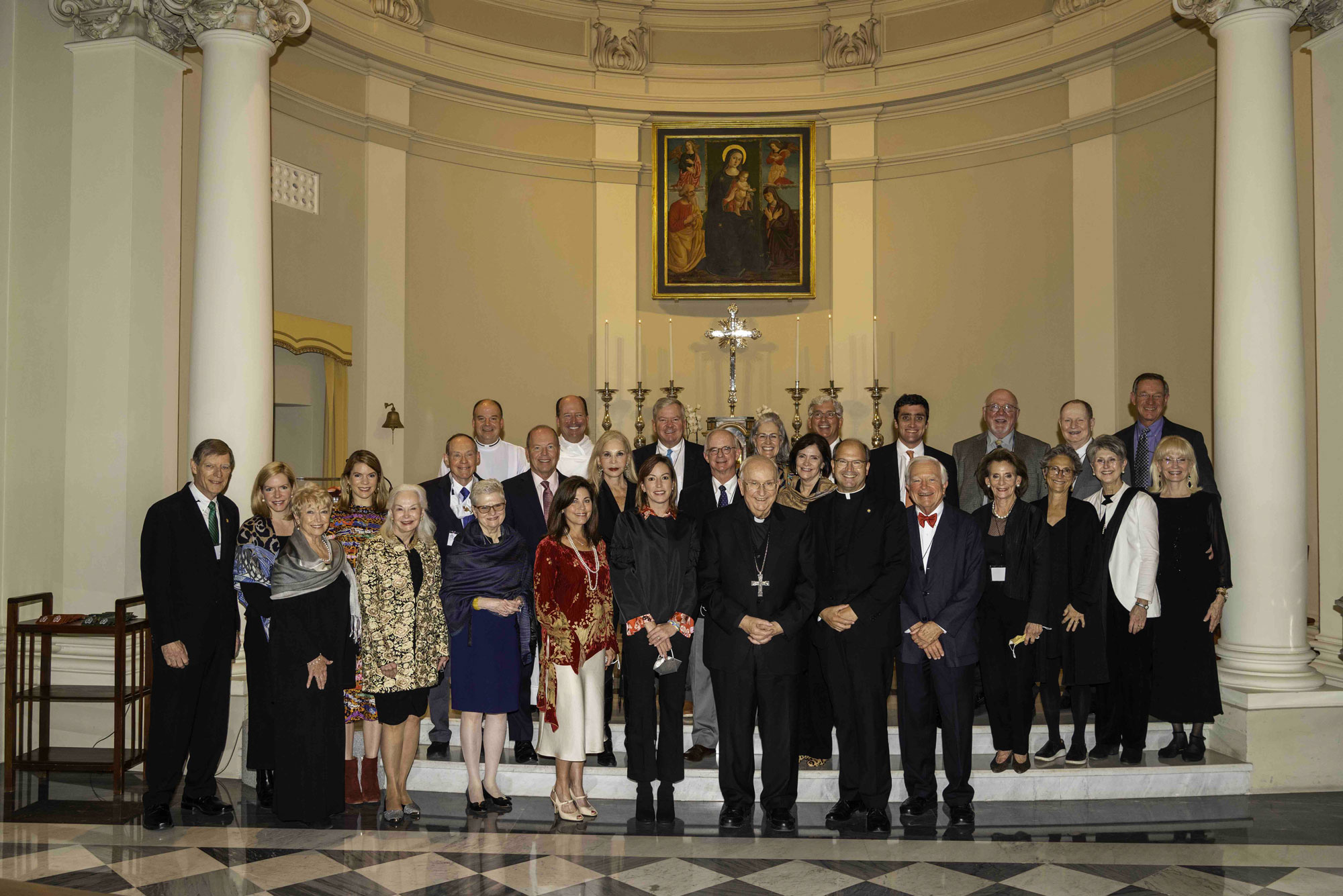 Special mass in the chapel of Governatorate