Dear Patrons and Friends,
After a two-year pandemic, the news about the war in Ukraine are a lot to absorb, but as Lent begins we find in our faith the strenght to endure this difficult time.
Pope Francis appealed for an end to the war in Ukraine, for "the silencing of the guns" and the opening of humanitarian corridors to those fleeing the war. "God is with those who work for peace, not with those who use violence," he said.
The pope's words were directed to hundreds of pilgrims from many countries gathered in St. Peter's Square.
"I invite everyone to make March 2, Ash Wednesday, a day of prayer and of fasting for peace in Ukraine, a day to be close to the suffering of the people of the Ukraine, a day to feel that we are all brothers and sisters and to implore God for the end of the war."
Let us all welcome these words and celebrate the beginning of Lent to start our journey towards Easter focusing on Christ's life, ministry, sacrifice, and resurrection.
Monsignor Terence E. Hogan, the chaplain of our North American Chapters will guide us through Lent with a one minute reflection on this important passage of the Catholic liturgy. Each video will feature art from the Vatican collection to keep testifying that Art, aside from being a credible witness to the beauty of creation, is also a tool of evangelisation.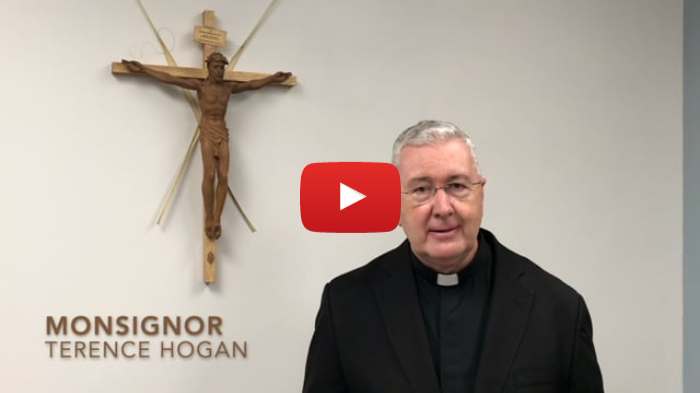 A VATICAN MINUTE
Ash Wednesday