Asia Chapter Visit 2022 Tuscany, Rome & The Vatican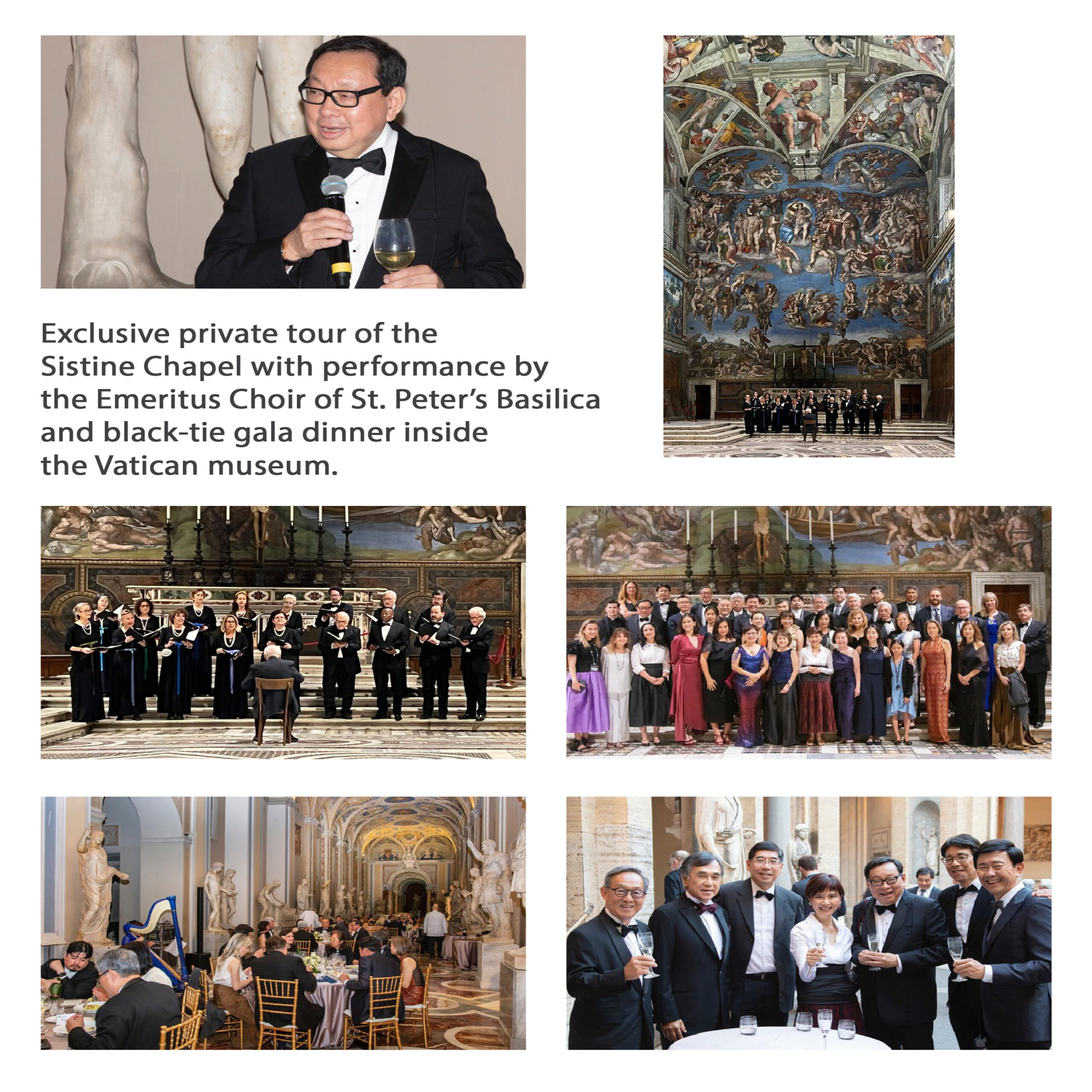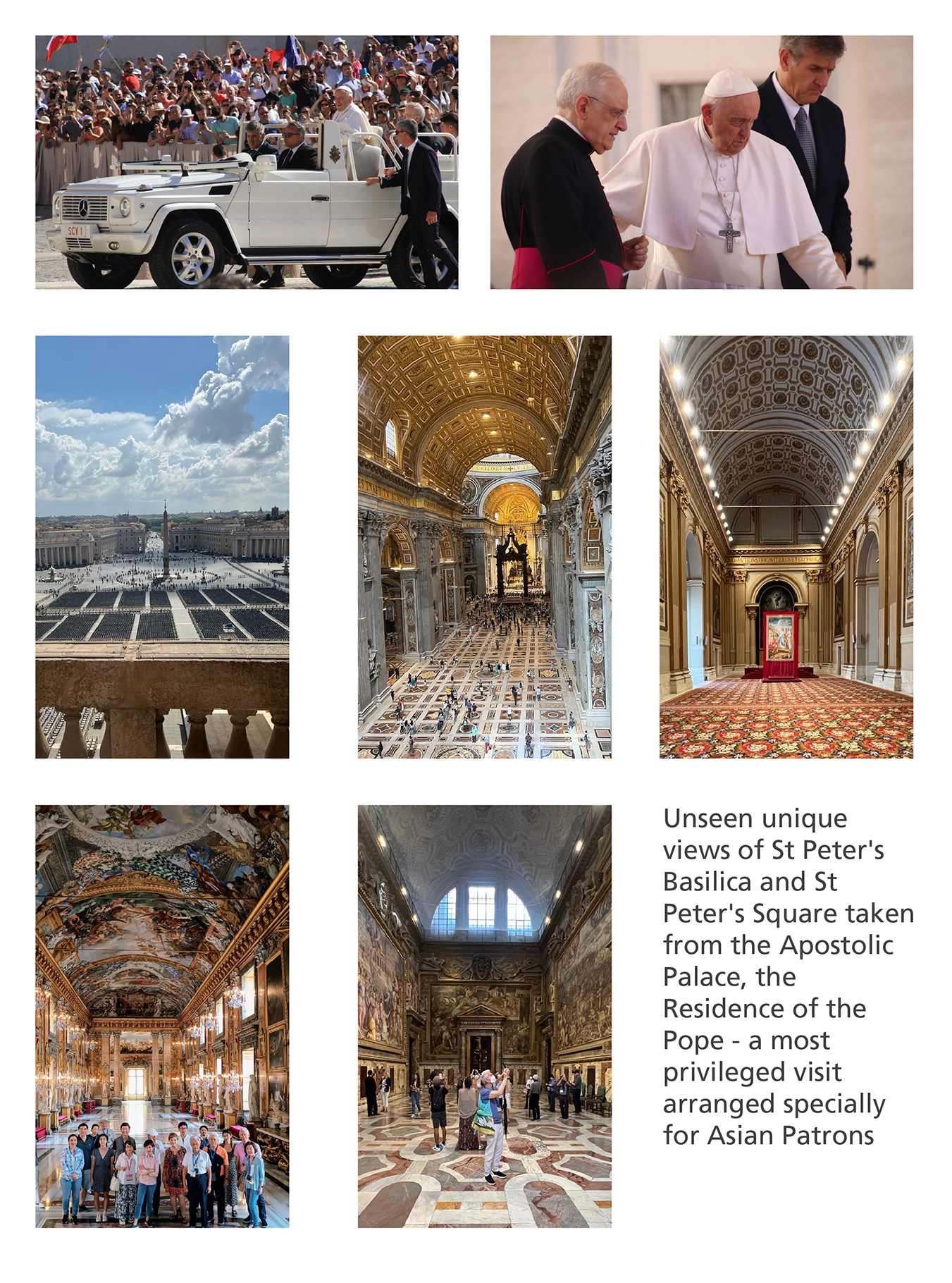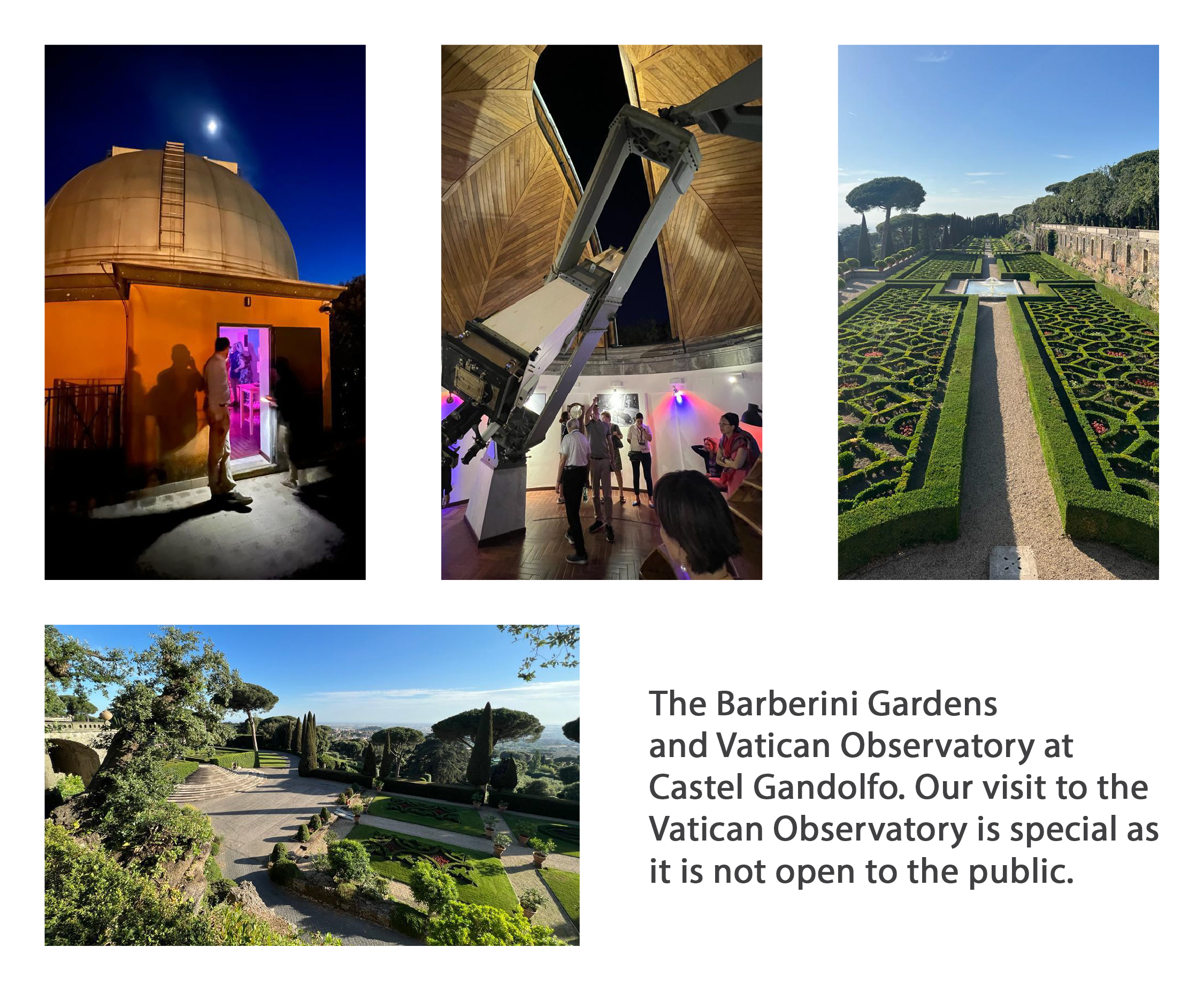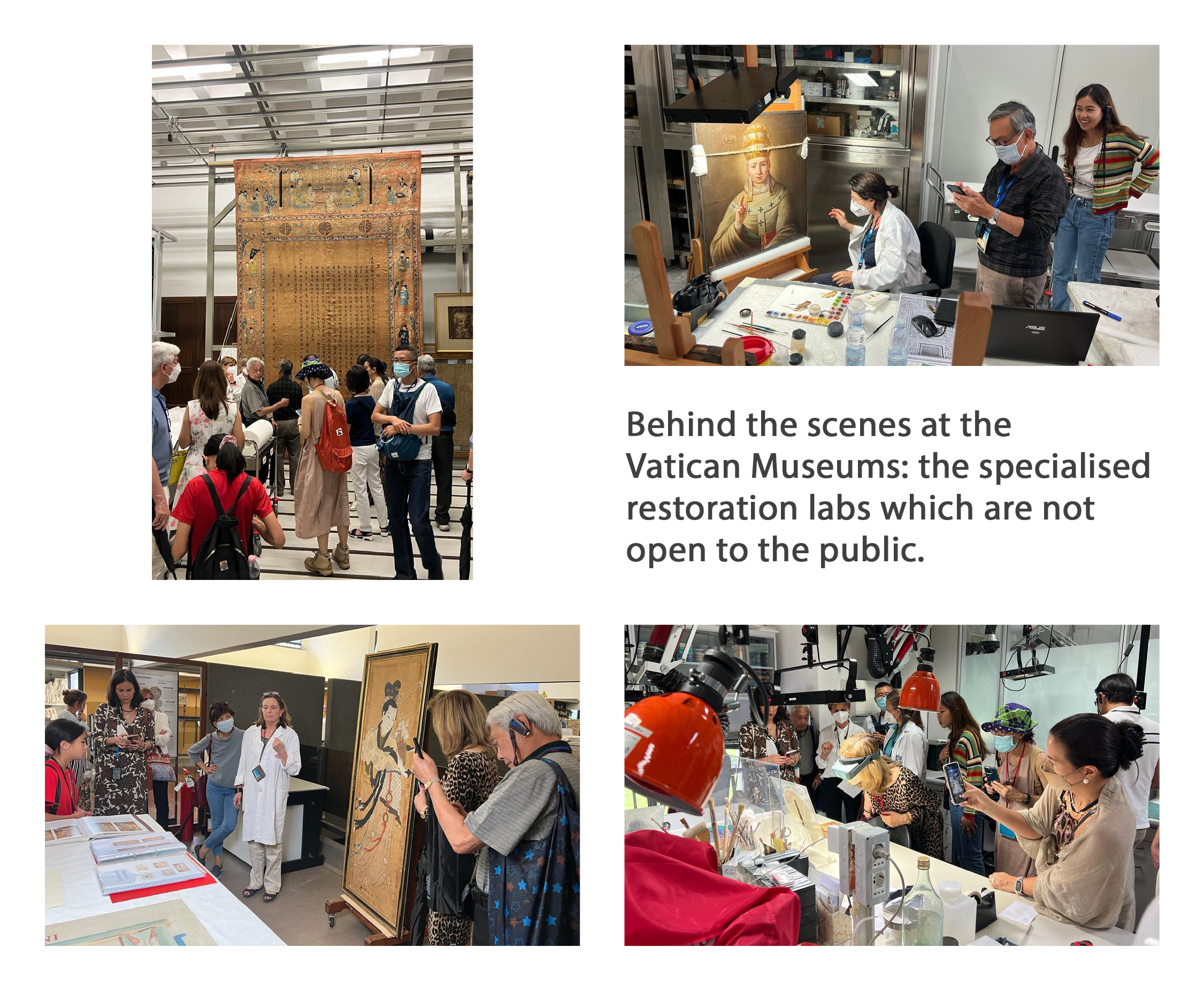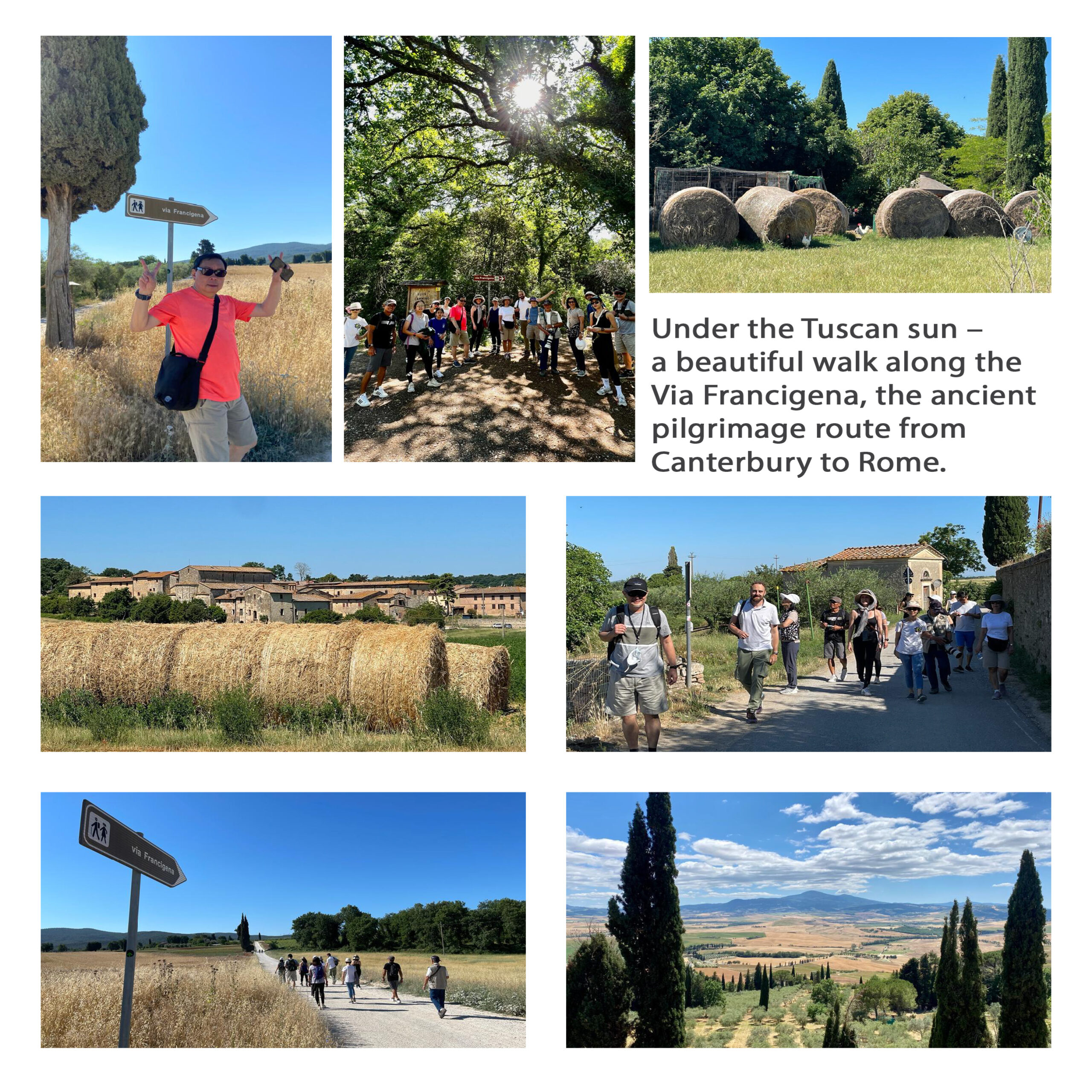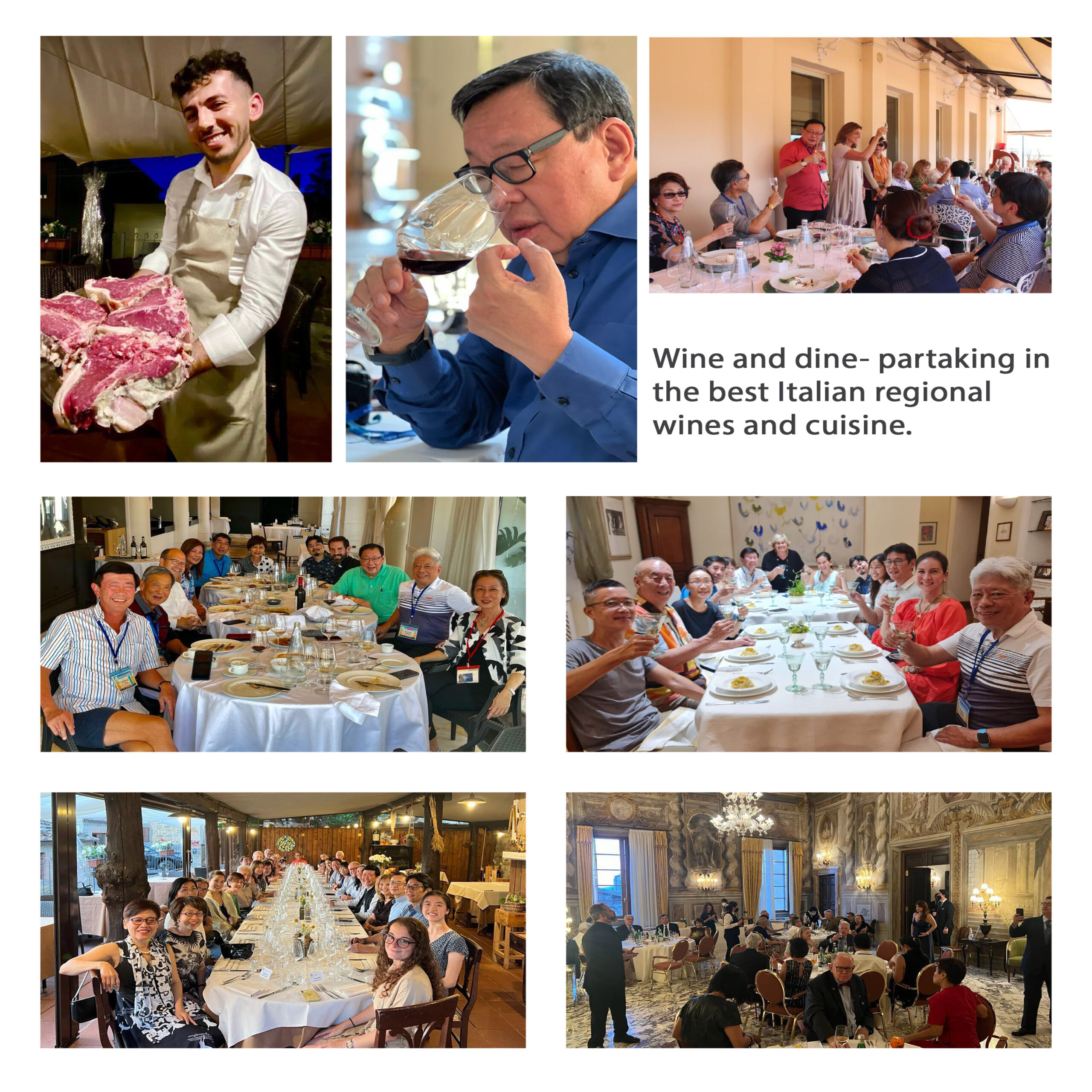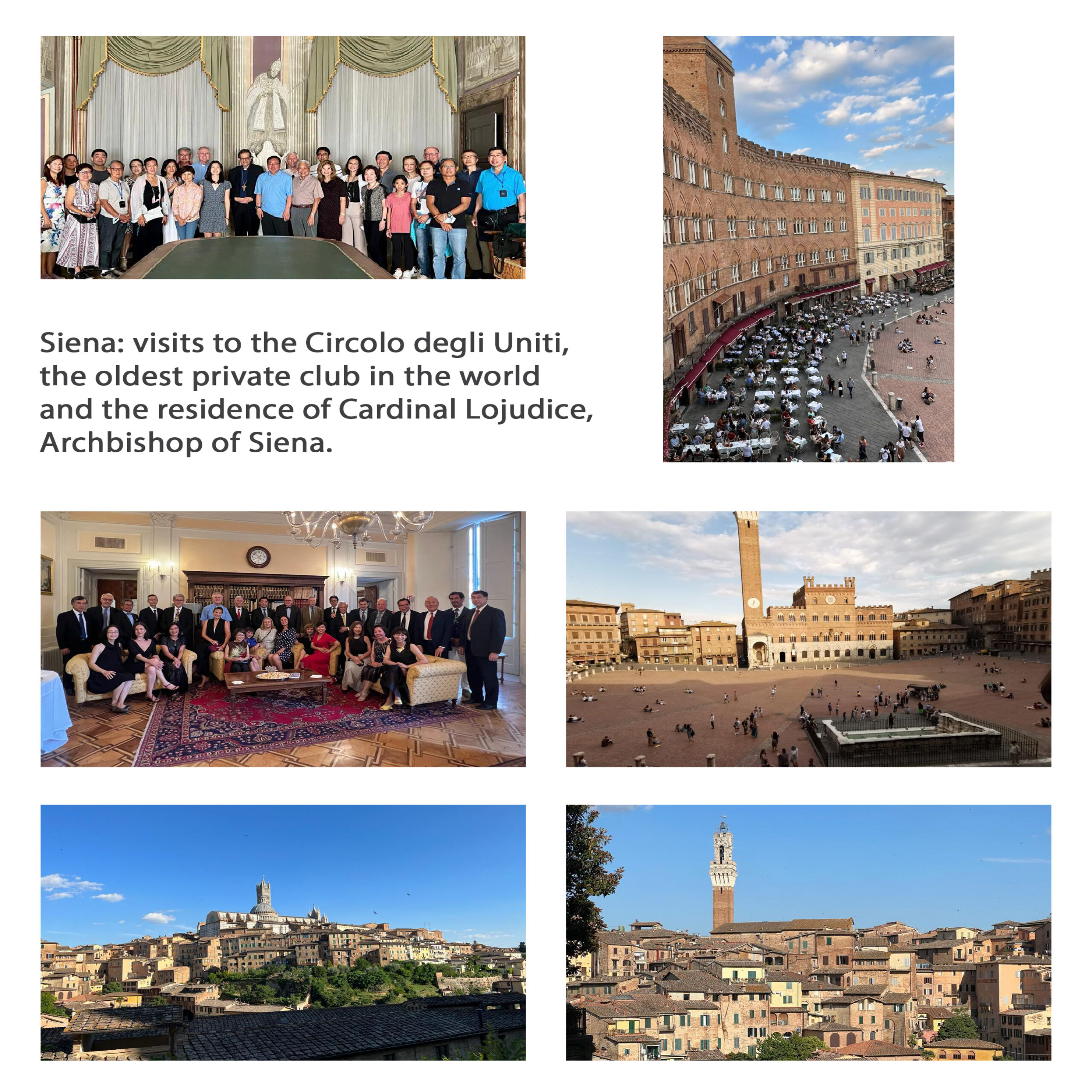 After a 2-year "drought" brought on by COVID-19, Ben and Kim took a rather audacious leap of faith, and pushed ahead with the 4th APAVM trip from 5th to 16th June 2022. A few years fine-tuning probably made this an exceptionally special event.
As the 30 plus of us were planning to head into Rome, there were still a few COVID-related restrictions in Europe. But thankfully, the week before the event started most of them were removed. But that was a double-edged sword. Whilst all of us were still cautious and masking most of the time, everyone else was moving around as if the pandemic never existed. About half of us tested positive towards the end of the trip, but thankfully no one got very sick.
And we had a really amazing time due to the hard work and meticulous planning by Ben and Kim, and the wonderful execution and tender loving care by Jill, Ludovico and the rest of their team.
Over 4 days in Rome, 2 days in Tuscany and 3 days in Sienna, we were treated to feasts for the mind, our eyes, palate and body. We had so many incredible visits with access to many iconic locations not normally open to the public. There were many behind-the-scenes exclusive "first-time experiences" never experienced before – like being serenaded by a choir inside the Sistine Chapel open only to us exclusively and thereafter celebrating with a black-tie gala dinner inside the Vatican Museums. We sampled amazing regional cuisine and wines. We even had a rather long walk in the Tuscan countryside, pausing to taste the wild berries and cherries directly from the trees and bushes.
Attached herewith are a sample of the many photos taken, with captions. A photo book with a proper journal of the trip is being produced.
Dates


6 June - 15 June 2022

Locations


Vatican
Asia Chapter Visit 2022
The Vatican, Rome and Tuscany.
6th to 15th June 2022
In 2022, APAVM Chairman Ben Chang took an audacious leap of faith and pushed ahead with the 4th APAVM Chapter Visit, delayed many times because of the uncertainties and travel restrictions of the Covid 19 Pandemic. Originally scheduled for May 2020, Ben spent the ensuing 2 years fine-tuning the original itinerary, transforming it into an exceptional ten days filled with enlightening lectures from historians and archaeologists,* unique dining experiences, interspersed with exposure to incredible art, history and culture. APAVM patrons who have had the opportunity to visit Italy before had never experienced it like this.
Our journey began in Rome on 6th June, with 33 patrons from all over Asia, many of whom had just joined APAVM.
A delightful welcome lunch at the roof top restaurant La Terraza dei Papi, with its panoramic views of Rome, was a fitting introduction to the programme ahead and to our fellow patrons. This continued with a visit to the Basilica of St. Mary Major and the Apostolic Palace of Castel Gandolfo with its famous Barberini Gardens. Our day ended with an al fresco dinner in the Gardens, followed by a tour of the Vatican Observatory where we were invited to gaze at the moon's surface through a telescope.
The next three days were conducted at a similar pattern, covering the Gesu (the mother church of the Jesuits), Rooms of St Ignatius, Oratorio del Gonfalone, Rome's famous sites on a golf cart, museums in the Vatican, the Bramante Courtyard, Vatican restoration labs and the Apostolic Palace. There were also other optional tours to places like the Tomb of St Peter, the Holy Stairs and Palazzo Colonna.
As patrons, we were granted special seats in the front rows during the Papal General Audience in St Peter's Square, where we waited with excitement to see Pope Francis in person, listened to his teaching and received his blessing.
The Rome leg of our trip culminated in an unforgettable Gala Night inside the Vatican. Our evening began fittingly with Holy Mass in the lovely Church of Mary, Mother of the Family, within the Governor's Palace. We were deeply honoured to have Sister Raphael Petrini, Secretary General of the Vatican Governorate, join us for Mass. This was followed by an after-hour tour of museums in the Vatican which included the Galleries of Tapestries and Maps, Borgia Apartments and the Raphael Rooms.
At the end of the Raphael Rooms was a doorway, through which we were led, stepping into what would be an experience of a life time. We had entered the Sistine Chapel, the magnificence of its art taking our breath away. The splendour and brilliance of its centuries-old frescoes recounted stories from the Bible in colours as vivid as the day they were painted, the result of meticulous and painstaking restoration. The Sistine Chapel was kept open for us after all the tourists had left, so we could partake of its beauty, unhurried and unhampered.
As we gazed in wonder at Michelangelo's masterpieces, the Emeritus Choir of St Peter's Basilica made an appearance and sang traditional Latin hymns, with their exquisite voices soaring through the Sistine, lifting us up to a heaven replete with Michelangelo's God, angels and saints.
All too quickly, we had to be brought down to earth again and ushered to the Octagonal Courtyard where there was yet another delightful performance by the choir, this time of three lively secular songs. A black-tie dinner in the museum topped this extraordinary evening, with Sister Raphael Petrini as our guest of honour.
Departing Rome for Tuscany, the next few days ahead were spent exploring medieval towns like Pienza and San Gimignano, taking in the famous Tuscan scenery and sunsets, dining on excellent Tuscan cuisine, and visiting a vineyard in Montalcino which makes Brunello, the famous wine of the region. We even spent half a day walking a segment of the Via Francigena, the ancient pilgrimage route that starts in Canterbury and ends in Rome, pausing every now and then to admire the fauna and tasting the wild berries and cherries along way. We got to enjoy each other's fellowship as well during a fun poolside party with lots of dancing and singing under the stars, at the Borgo San Luigi resort in Montalcino.
Our last 3 days in Tuscany were spent in Siena, a major financial centre in medieval times. We navigated narrow cobbled streets on foot to explore the city's attractions: the richly decorated Cathedral of Sienna and the Piccolomini library within, the hospital turned art museum Santa Maria della Scalla, the Sanctissima Annunziata Chapel, which houses one of the oldest pipe organs in Europe, and was played for us while we were there, the Basilica of San Domenico where we were told of the life and times of St Catherine of Siena, a remarkable 14th century mystic who is a Doctor of the Church and patron saint of Siena, Italy and Europe. We also visited the home where she lived which is now a museum.
Besides these tourist sites, we were fortunate to be granted a visit to the famous music institute, Accademia Musicale Chigiana, where we were entertained by a short recital of Italian music on a piano that belonged to Franz Liszt. We were guests at the Circolo degli Uniti, Europe's oldest private club, which is located on the iconic Piazza del Campo, site of the Palio horse races, a tradition so deeply embedded in Sienese culture.
We also visited Cardinal Augusto Paolo Lojudice, Archbishop of Siena, who graciously took time to welcome us at his residence. He spoke encouraging words to us, of which we are deeply appreciative.
On our final evening together, we gathered for the farewell Gala dinner, this time not just as patrons but as friends. The setting was a ballroom of a 16th century palace, where the fine dining and music from Italian opera singers was a perfect close to our 10 days together.
It must be added that the Catholics on the trip were edified by the many Masses held in historical and significant venues: Pentecost Sunday Mass was celebrated in a chapel in St Mary Major. The next day, Monday, was the Feast of Mary, Mother of the Church, and Mass was in the Polish Chapel of Our Lady of Cestochowa in St Peter's Basilica. The following day, Mass was in the room where St Ignatius de Loyola, founder of the Jesuits, died. Mass at the Church of Mary, Mother of the Family was mentioned earlier. In Siena, we had Mass in a chapel in the Basilica of San Domenico situated behind the relic of the head of St Catherine of Siena.
What of the Covid -19 pandemic, with its Omicron variant still spreading contagiously during our travels? The virus did not spare us and more than half in our group tested positive by the end of the trip, but fortunately all had mild symptoms and recovered. The sights and experiences we shared were certainly worth all the risks of travelling during the pandemic.
Our amazing time was due to the hard work and meticulous planning by Chairman Ben Chang and his lovely wife Kim, with support from the chapter administrators who worked tirelessly behind the scenes. In the words of Chairman Ben Chang, "What we have experienced on this trip are memories that will enrich us for a lifetime." All of us patrons definitely concur!
Looking ahead, we plan to have more such extraordinary trips, to absorb the beauty of art and culture and to view the ongoing restoration work in the Vatican museums to which we all proudly had a part to play.
*Resources on this trip
Dr Elizabeth Lev – Professor of art history and author

Dr Thomas Williams – Professor of theology and ethics and author

Dr Darius Arya – Archeologist

Ms Francesca Barberini – art historian, author and tour guide in Rome and the Vatican Museums

Ms Mary- Angela Schroth – coordinator for restoration of Holy Stairs

Ms Ilaria Bichi Ruspoli – art historian and tour guide

Father Michael Collins –  Professor of art history and author

Prof Guido Burchi – Professor of music

Rev Benedict Croell, O.P – Director, Pontifical University of St Thomas Aquinas

Ms Jill Alexy – teacher at University of Notre Dame and the Pontifical University of St Thomas Aquinas, trip co-ordinator

Ms Claudia Di Domenico –  Classical archeologist and tour guide

Mr Lodovicao Tommasi – hiking and ecological guide, expert on Via Francigena

Rev. Richard A. D'Souza, S.J. – Astronomer, Vatican Observatory
BOOKLET OF ASIA CHAPTER VISIT 2022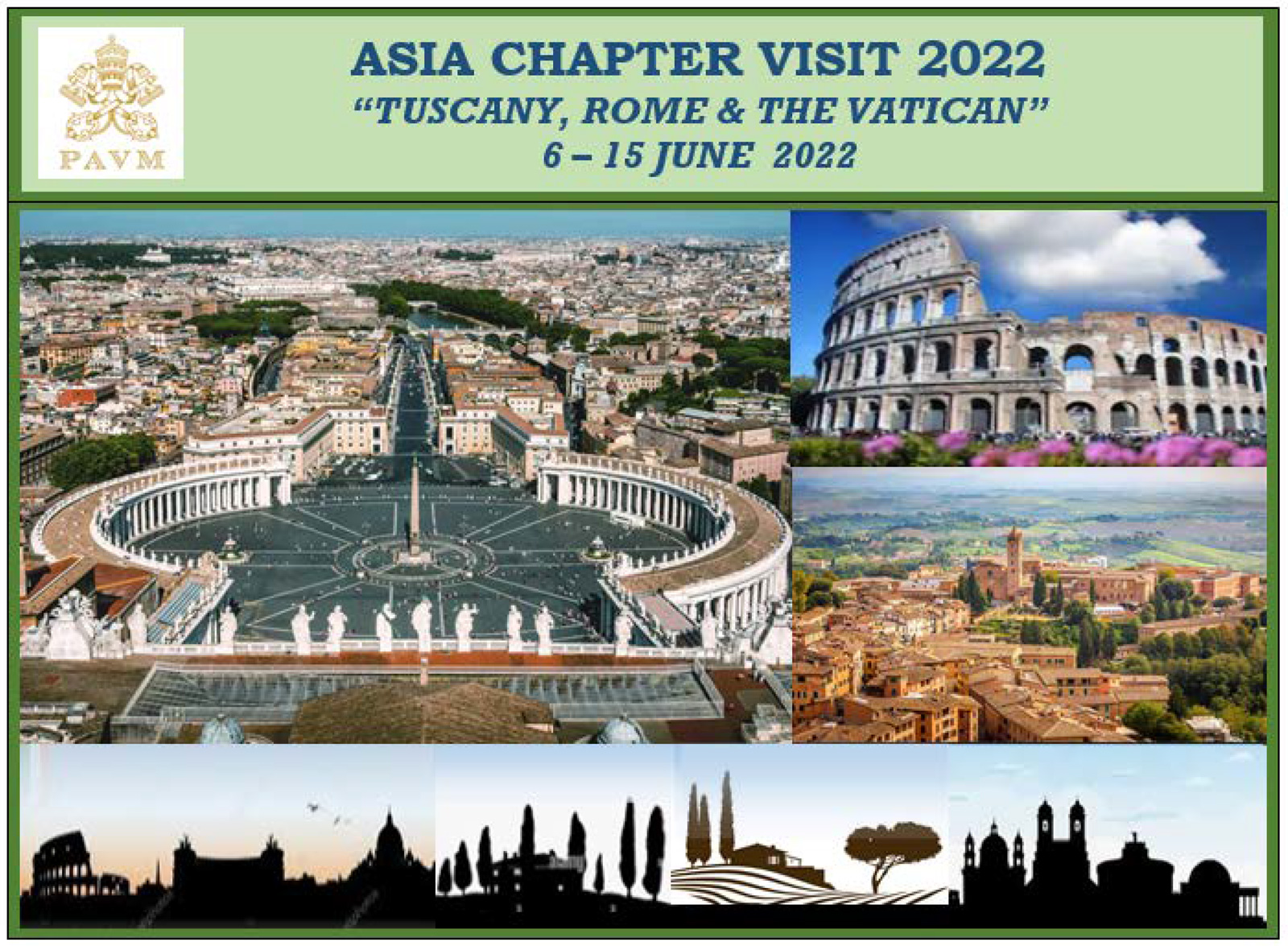 APAVM 2022 Trip Highlights include VIP seating to Pope Francis' General Audience, Private tour of the Sistine Chapel & Vatican Galleries, Castel Gondolfo exclusive tour & grand star-gazing dinner, and many more. For Malta, we also have a behind-the-scenes private tour & mass at St John's Cathedral and a private visit at De Piro family museum with Marquis De Piro to name a few.
Dates


6th June 2022 – 15th June 2022

Locations


Tuscany, Rome & The Vatican