Dear Friends,
It is hard to not be moved by this image of Pope Francis kneeling before the miraculous crucifix in the Church of St. Marcello on the Corso and before the ancient icon of Our Lady of the Salus Populi Romani. For Rome and the entire world, Pope Francis intercedes like many earlier pontiffs. It is an image par excellence of what the word "pontifex Maximus" actually means- "the greatest bridge maker" between heaven and Earth, as the Pope is interceding for all of us. Know that our prayers are united with his for you and your loved ones wherever you may be "grounded" as we suffer through this pandemic together.
Pope Francis prays before the miraculous crucifix
at the church of San Marcello on the Corso
Read more on Vatican News
In the spirit of sharing something inspiring and uplifting, we are proud to present you our 2020 Year of Raphael Wishbook in electronic form! As you read the pages and enjoy the incredible images, you will find two amazing legacies: the artistic legacy Raphael left on the many walls and canvases in the Vatican Museums, and the legacy bequeathed to us by the generosity of our Patrons. Our Patrons are the exclusive source of funding for almost all of the Raphael restorations in the Vatican for the past 37 years of our organization's restoration history! Congratulations!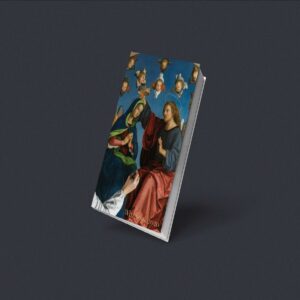 CLICK HERE 
to browse our Wishbook online
As you will see, this 2020 Wishbook is unlike last year's since it is a celebration of these two legacies rather than a "wish list" of specific restoration needs as presented by our Director. While restorers are completing approximately forty projects adopted from the past, we are encouraging individuals to become a "Year of Raphael" Patron this year and help us underwrite restorations, improvements, and events during the Year of Raphael 2020 (read more on our website).
We also continue our campaign to fund the restoration of the Bramante Courtyard, which will be entering its last phase later this fall. Lastly, you will find an entire chapter dedicated to long-term conservation which describes our future plans to focus on maintenance in the Vatican Museums.
In due time, hard copies of the 2020 Wishbook will be available.
During this unique Lenten season, let us continue to pray for each other at this time and for all who are affected by the Coronavirus. Lastly, I ask the paternal intercession and blessing of St. Joseph, whose Feast we celebrate today, on all of you and your loved ones.
Gratefully yours,
Fr Kevin Lixey L.C.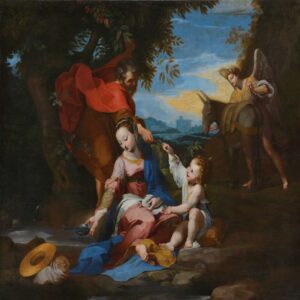 The Madonna of the Cherries
by Federico Barocci
The canvas depicts the Holy Family in a moment of rest
during the Flight to Egypt.
(1573, Pinacoteca Gallery, Vatican Museums)
Follow us on www.patronsvaticanmuseums.org