Dear Patrons and Friends,
Our Wishbook is still full of projects ready to be adopted, that is why from now on we will shed a light on those artworks that are still in need of your care and attention. We start with four Etruscan vases brilliantly manufactured, all dated around 500 B.C.
---
AMPHORA, KYLIX, KANTHAROS, AND PELIKE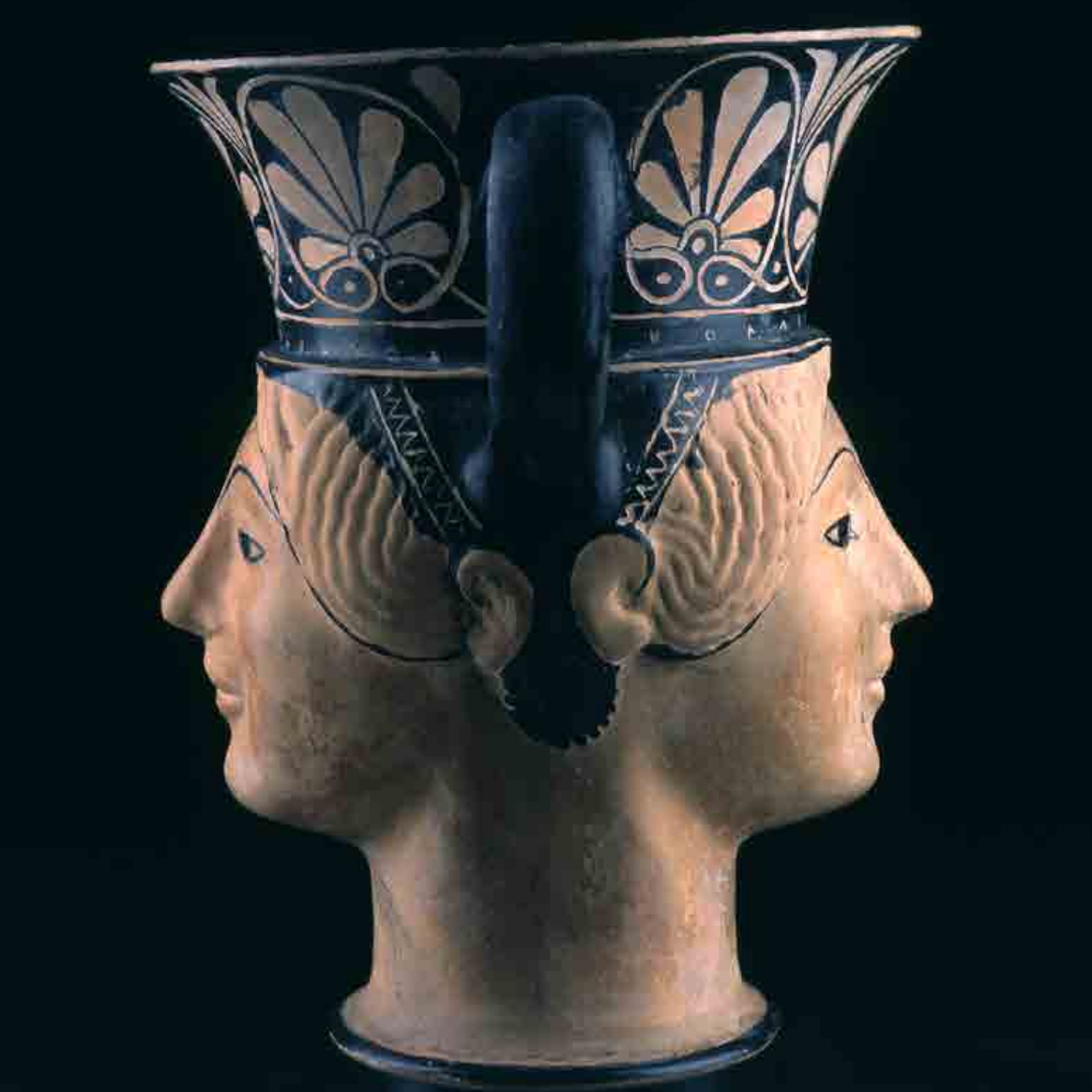 This restoration concerns four figured vases painted in Athens and imported to Etruria. The vases were in Etruscan tombs from the ancient Etruscan city of Vulci, discovered in the 1830s.  This group of vases concludes with a Kantharos, which is from a group called the London Class. It is shaped like a double female head and decorated at the top with a frieze of palmettes, datable to 510-500 B.C. (see the photo above).
These works have undergone restoration in the past. As a consequence, there were structural problems from the lack of cohesion of the surfaces. Additionally, the old modifications altered the chromaticity.
The intervention will include the cleaning and removal of some integrations performed in the past. The mending of cracks and fissures. The recomposition with original parts, the conservative restoration and touching up of the missing parts, and the final protection.