Anima Mundi" Ethnological Museum of Vatican Museums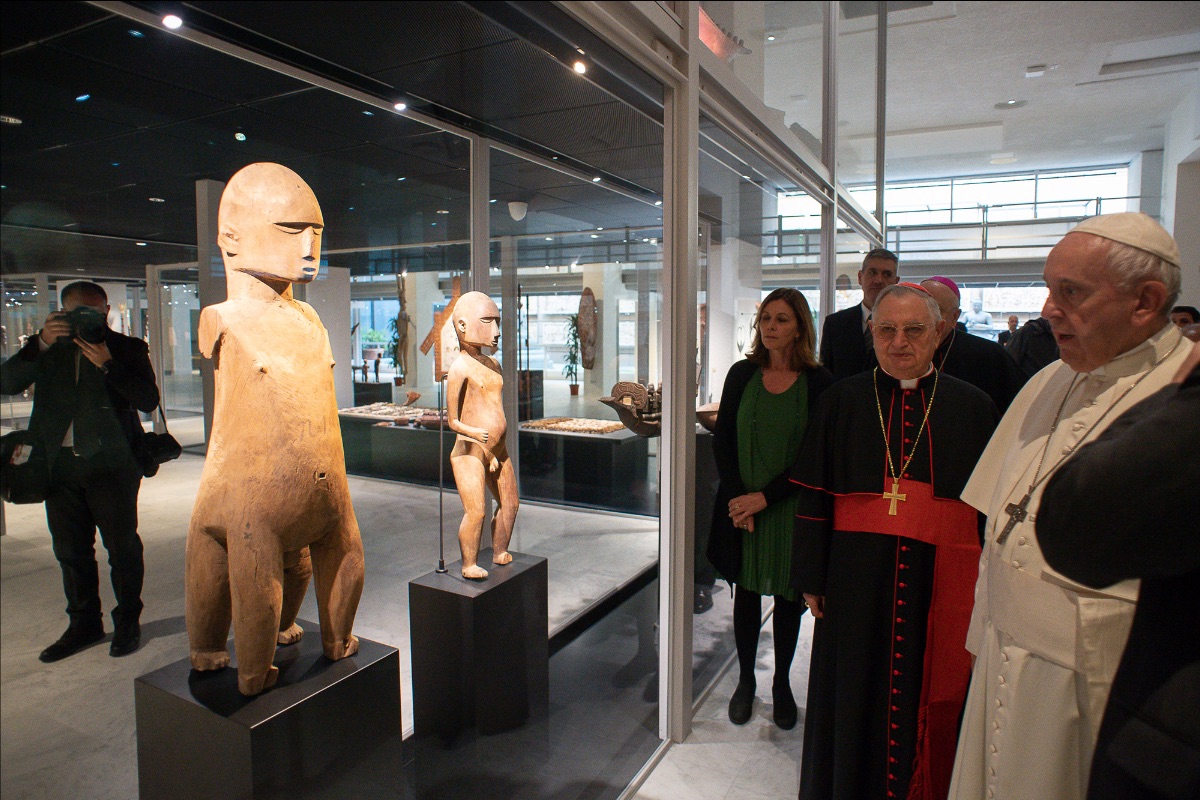 On October 18, Pope Francis inaugurated the "Anima Mundi" Ethnological Museum and the Amazonia Exhibition at the Vatican Museums.
"Beauty unites us. It invites us to live human brotherhood, countering the culture of resentment, racism, and nationalism which is always lurking," the Holy Father said. "May this Ethnological Museum preserve its specific identity over time and remind everyone of the value of harmony and peace between peoples and nations." He said he hoped the exhibit will "make the voice of God resound in those who visit this collection".
Objects in the Ethnological Museum
The Pope also recalled that a few months ago, some Chinese artworks from the "Anima Mundi" Ethnological Museum were sent to Beijing, and before that, other artworks had been sent to some Islamic countries. Through arts, the Pope said, initiatives can be carried out, and barriers and distances can be overcome.
Our Patrons often attend events at the Vatican.
In the picture, from left to right: Director Fr. Kevin Lixey L.C.; Kim and Ben Chang (Asia Chapter); Fr. Mapelli (Ethnological Museum Curator); Romina Cometti and Sara Savoldello (PAVM Rome Office); Mons. Hogan.